Solar Thermal Service & Repairs Kent
Trusted Solar Thermal Service and Repair in Maidstone Kent
Are you in need of a professional solar thermal service and repair engineer in Maidstone? Look no further! KMC Gas is your trusted local
expert, dedicated to keeping your solar thermal hot water system running efficiently and effectively.
Why Choose KMC Gas for Solar Thermal Service and Repair in Maidstone?
At KMC Gas, we understand the importance of a well-functioning solar thermal hot water system. Our team of highly skilled and experienced
engineer specialises in providing top-notch service and repair service.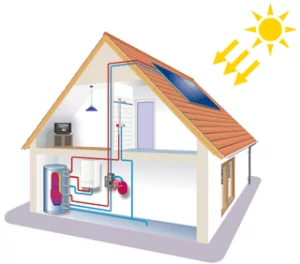 Here's why you should choose us:
Expertise in Solar Thermal Systems: With years of industry experience, our engineer possesses in-depth knowledge of solar thermal technology
and it's components. We have the expertise to diagnose and resolve any issues promptly.
Prompt and Reliable Service: We prioritise customer satisfaction and aim to deliver prompt and reliable service. When you choose KMC Gas,
you can count on us to arrive on time, assess the problem efficiently, and provide effective repair solutions.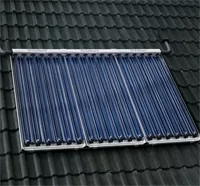 High-Quality Repairs: We believe in delivering long-lasting results. Our engineers use the latest tools and techniques to ensure
high-quality repairs, minimizing the likelihood of future breakdowns and maximizing the lifespan of your solar thermal system.
Comprehensive Service Packages: Whether you need routine maintenance, system checks, or emergency repairs, we offer comprehensive service to meet your requirements. Our services are designed to optimise the performance and energy efficiency of your solar thermal hot water system if you are located in or around Maidstone.
Local Expertise: As a Maidstone-based company, we understand the specific needs and challenges associated with solar thermal systems in this area. Our engineers are familiar with the local regulations, climate conditions, and best practices to provide tailored solutions.
Routine Maintenance: Regular maintenance is essential to keep your solar thermal hot water system in optimal condition. Our engineers will conduct thorough inspections, clean the system, and address any potential issues.
Repair and Troubleshooting: If your solar thermal system is experiencing problems, our skilled engineers will diagnose the issue
accurately and provide efficient repair solutions to get your system back up and running.
Performance Optimisation: We can assess your solar hot water system's performance and suggest improvements to enhance energy efficiency, ensuring you get the most out of your solar thermal hot water system.
Emergency Repairs: In case of a system breakdown or urgent repair needs, our team is available to provide swift assistance and restore
your solar thermal system as quickly as possible.
Contact KMC Gas – Your Solar Thermal Service Solar Hot Water and Repair Experts in Maidstone.
Don't let a malfunctioning solar thermal system disrupt your free hot water supply. Contact KMC Gas today to schedule reliable and professional
service and repair for your solar thermal system in Maidstone. Our friendly team is ready to assist you and ensure your system operates
at its peak performance.
.
Book your Solar Thermal Service or Repair Today.
Fill out the form below and we will contact you ASAP.