Do You Need A Vaillant Boiler Engineer In Maidstone?
The Only Vaillant Boiler Expert in Maidstone
As a previous employee of Vaillant, Kevin spent 3 years working for Vaillant's Technical Department located in King's Hill
My role at Vaillant in Maidstone, was to advise fellow Gas Safe Registered Engineers on how to fix and install Vaillant Boilers and products.  Being located in a training centre also allowed me to undertake all courses offered by Vaillant, as well as the huge amount of training I was given to become an expert in their products, so I could offer technical advice to Gas Engineers.
Information about Vaillant Boilers
Vaillant boilers are well known for lasting many years.  There are still many VCW models in circulation and approximately 30 years old.
Vaillant also manufactures parts for 15-20 years unlike other manufacturers like Ideal who have been known to cease production of components that are just 9 years old resulting in a new boiler being required should that part fail.
Vaillant, are superb boilers and being German designed, it encapsulates German engineering prowess and is Manufacturered in Derbyshire, England.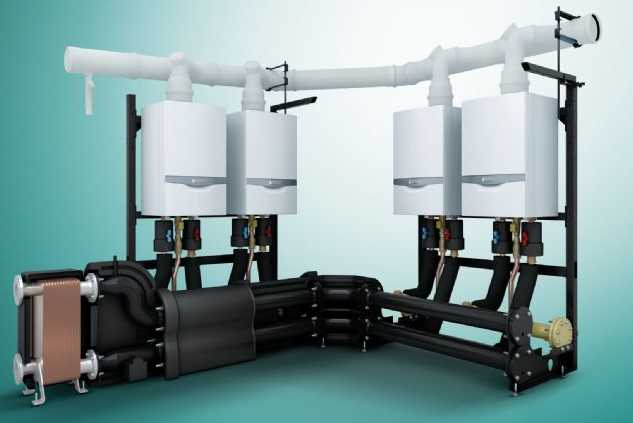 Vaillant Commercial Boiler Service and Repair in Maidstone and Kent
If you are having a problem with your Commercial Vaillant Boiler or simply need a Boiler Service, then look no further than KMC Gas Ltd.
As a previous employee of Vaillant, KMC Gas specialises in their products, with a wealth of knowledge and experience we can make sure your property is warm and safe with minimal disruption.  Access to next day boiler spares allows KMC Gas to minimise downtime.  If you would like to arrange an annual or bi-annual Vaillant Boiler Service get in touch today.
Vaillant Commercial Boilers.
Vaillant offers an extensive range of both wall-hung and floor-mounted commercial boilers with the option to cascade.
KMC Gas, service and in some cases install Vaillant Commercial Boilers.
In the wall-mounted range, you have the Vaillant Ecotec Plus 46 and 64KW.  These are suitable for large domestic houses or small commercial installations.
With a small footprint, they are easily installed in an area that has spaces restrictions such as a boiler cupboard or basement.
The Vaillant Ecotec Boiler range is class-leading and has a great reputation in the plumbing and heating industry as the ultimate high-end boiler.
The system has to be properly installed and maintained on these boilers though, as with all modern boilers installations if the system is not thoroughly power flushed prior to the install, the boiler warranty will not only be void but, the boiler is likely to be prone to premature failure and multiple boiler breakdowns.
The biggest mistake you can make when choosing a boiler installer, is going with a cheap quote as it will ultimately cost you a lot more in the long run.
Vaillant's higher output wall-mounted boiler range, Vaillanrt Ecotec plus 80, 100 and 120KW boilers can be cascaded to increase the output. More suitable for larger commercial boiler installations.
The entire range is compatible with Vaillant's range of high-efficiency, high-tech control systems.  A multitude of different flueing options are also available for the whole range, to suit any Commercial Boiler Installation you may require.
KMC Gas also offers both annual and bi annual boiler servicing on all Vaillant's Commercial Boilers,  if the installation is new this is a requirement for warranty purposes as well as being the best possible way to preserve the life of your boiler and to prevent unnecessary boiler breakdowns in Maidstone.
If you would like your Vaillant boiler serviced or would like a quote for a new Vaillant boiler give KMC Gas a call or email.
Book your Vaillant Boiler Engineer today
Fill out the form below and we will contact you ASAP.